If you know, you know, and if you don't know, now you know! Relentless Beats and Universatile have teamed up to bring Arizona one of the most iconic hip-hop lineups to ever grace the West! The inaugural IYKYK Music Festival will take place this September 9th at the Phoenix Raceway and features some of the biggest names in hip-hop. In just one month, you can experience Philly rapper Lil Uzi Vert headling the festival alongside other hip-hop icons such as successful record producer Metro Boomin, acclaimed superstar rapper Denzel Curry, hitmaker Rico Nasty, and TikTok star Jeleel!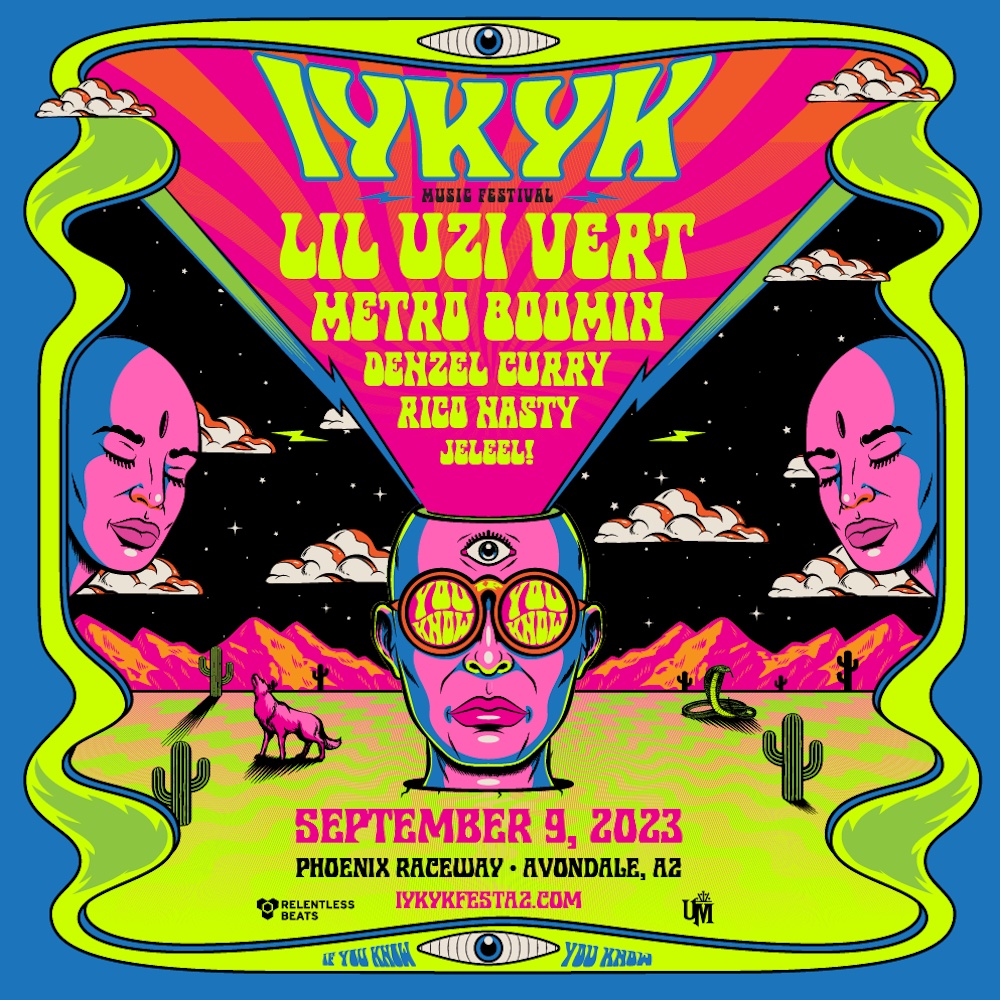 Lil Uzi Vert
IYKYK marks Lil Uzi Vert's first-ever headline festival appearance in Arizona! You may know Uzi for their chart-toppers "Money Longer," "Just Wanna Rock," "20 Min," or "Bad and Boujee" with Migos, just to name a few. Lil Uzi Vert is known for pushing the boundaries of hip-hop and always having a charismatic and electrifying stage presence. Their latest album Pink Tape recently became their third consecutive release to top the Billboard album chart. 
Metro Boomin
Atlanta-based record producer and DJ Metro Boomin is the brains behind an abundance of hits! He's worked with an array of established artists like The Weeknd, John Legend, Travis Scott, Don Toliver, 21 Savage, and so many more. You've definitely heard his producer tags before like the well-known "If young Metro don't trust you, I'm gon' shoot you." Metro is known for bringing out surprise guests during his sets and is sure to make his IYKYK debut just as legendary as he is!
Denzel Curry
Denzel Curry is heavily known for his breakout single "Ultimate" and recently shared his latest single "Blood On My Nikez" featuring Juicy J. He first started rapping in sixth grade and soon became known as the pioneer of SoundCloud rap. Denzel always creates an energetic and memorable experience full of crowd engagement.  
Rico Nasty
Rising star Rico Nasty creates music for those with heavy emotions. One of the best genre-benders in the business, Rico Nasty infuses hip-hop with a side of grunge and punk rock. You can expect her to deliver both sugar and spice at IYKYK Music Festival. Rico Nasty is the ultimate trendsetter.
Jeleel!
Full of real raw energy is TikTok star Jeleel! Known for his vibrant personality and insane gymnastic talent, this notable rapper brings a high-energy performance to every stage. His unique sound and unhinged energy are sure to turn IYKYK upside down! 
---
IYKYK Music Festival is an all-ages event that will highlight hip-hop culture through a series of immersive activations, music, art, fashion, and more. Ticket levels include GA, GA+, and VIP. With a VIP purchase, your package will include a premium parking pass, express entry, a private table location with premium views, VIP restrooms, and more! You can experience all of this and so much more in just one month! Tickets for the IYKYK Music Festival are on sale now, get more info and grab your tickets here!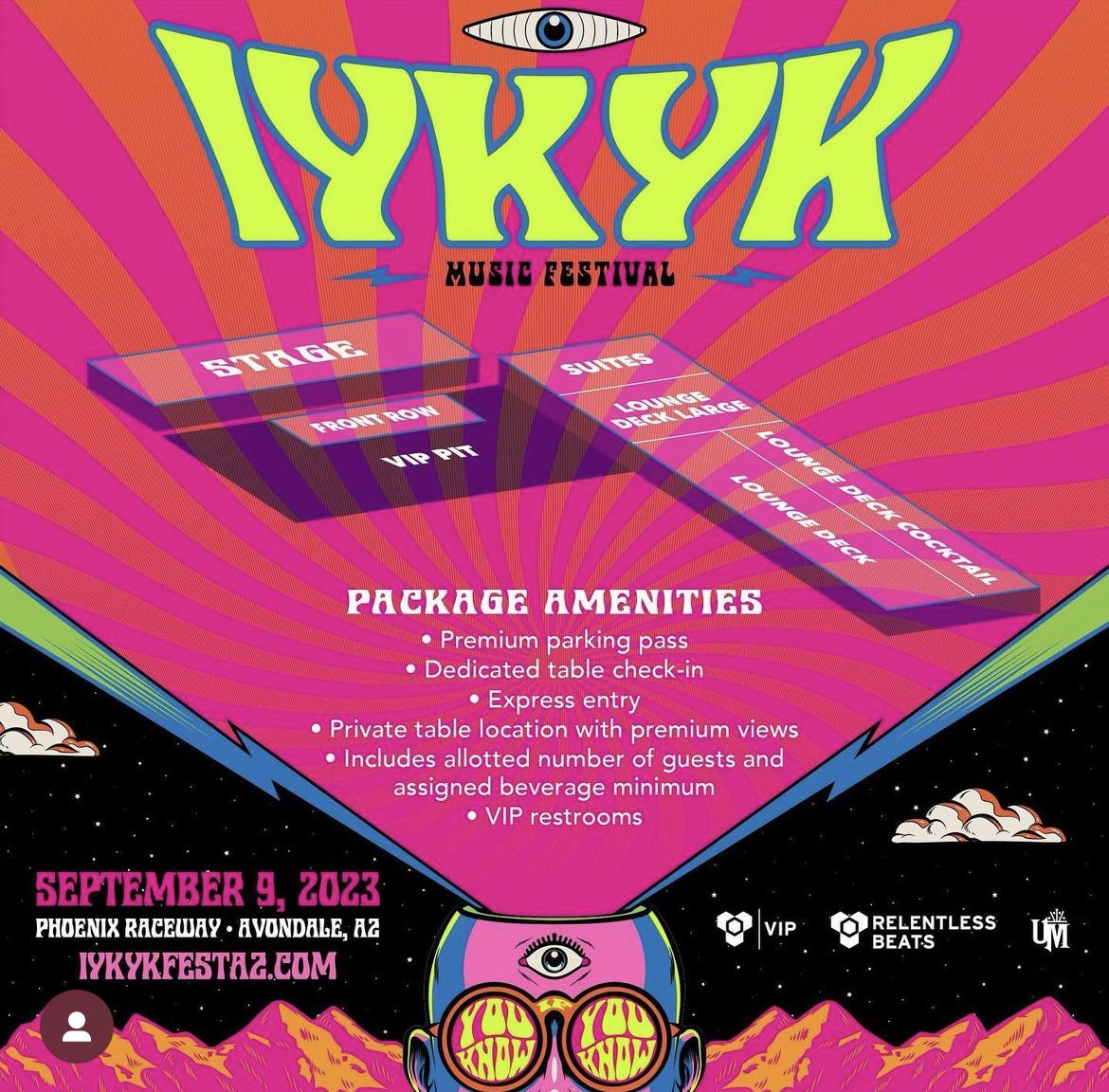 Connect with IYKYK Music Festival: Website | Instagram | Twitter | Facebook
Share this post on Facebook.
Share this post on Twitter.
Share this post on Pinterest
Share this post on Google+