1, 2, 3, 4… let me hear you scream if you want some more! Hailing from Oxford, rising DJ and producer Hamdi (real name Alexander Hamdi) has had all of us "Counting" this year! Known for his distinctive fusion of dubstep, grime, and UKG, Hamdi is currently one of the most versatile producers in the industry. His unique ability to create and manipulate sounds has created an atmosphere that transcends boundaries and unites people from all across the globe.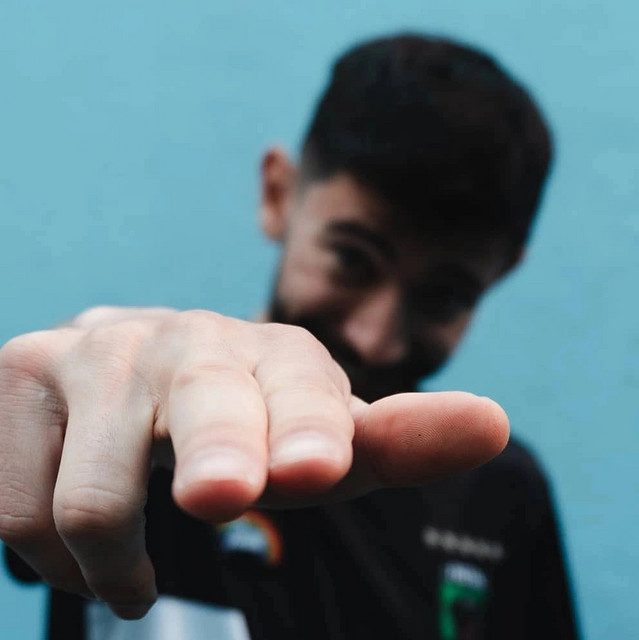 Hamdi first started producing music when he was just 12 years old, and he formally started his DJ career shortly after turning 18 years old. He has long been recognized as a mainstay of the underground grime scene in the UK, quickly winning the backing of icons like Skream, Sherelle, Mala, and others. He is a multi-genre artist who has garnered a reputation for his extraordinary talent and avant-garde musical style very quickly.
"I love to explore loads of different types of genres. I kind of get bored just producing one genre. I'd say my sound at the moment has influences from a lot of different places. I try not to be pigeonholed as a one-genre person because I love mixing it up and changing genres."
Hamdi has grown steadily since his start but has had a rapid rise in these past few years, developing a solid brand and a reputation as one of the most high-energy artists out there. His technical skills, creativity, and unique style have propelled him to the forefront of the industry, captivating audiences and leaving a lasting impression. As Hamdi continues to push the boundaries of music and explore new horizons, it is evident that he is destined for greatness. With his unwavering passion and commitment to his craft, Hamdi is poised to become a household name and will leave an inevitable mark on the industry for years to come.
Hamdi was recently added to the incredible Goldrush: Sonoran Skies lineup! Goldrush will take place this October 7-8th at the Phoenix Raceway! Alongside Hamdi will be Zeds Dead, Tiësto, ZHU, and many more. Check out the rest of the lineup and grab your tickets here.
Connect with Hamdi: Facebook | Instagram | Twitter | Spotify | SoundCloud
Photo by: Jordan Landwehr
Share this post on Facebook.
Share this post on Twitter.
Share this post on Pinterest
Share this post on Google+