Hey there, festival fam! As the summer heat intensifies, so does our anticipation for the changing weather and all the excitement the fall festival season brings. And one event that's got us really buzzing is Goldrush: Sonoran Skies — set to be the most epic yet!
There's nothing quite like dancing under the stars, surrounded by incredible music and even better company. But amidst all the good vibes, it's essential to prioritize safety to ensure a fun and worry-free experience for everyone. So, as you gear up for an unforgettable time, we've got your back with some simple tips to help you navigate the festival safely with your squad.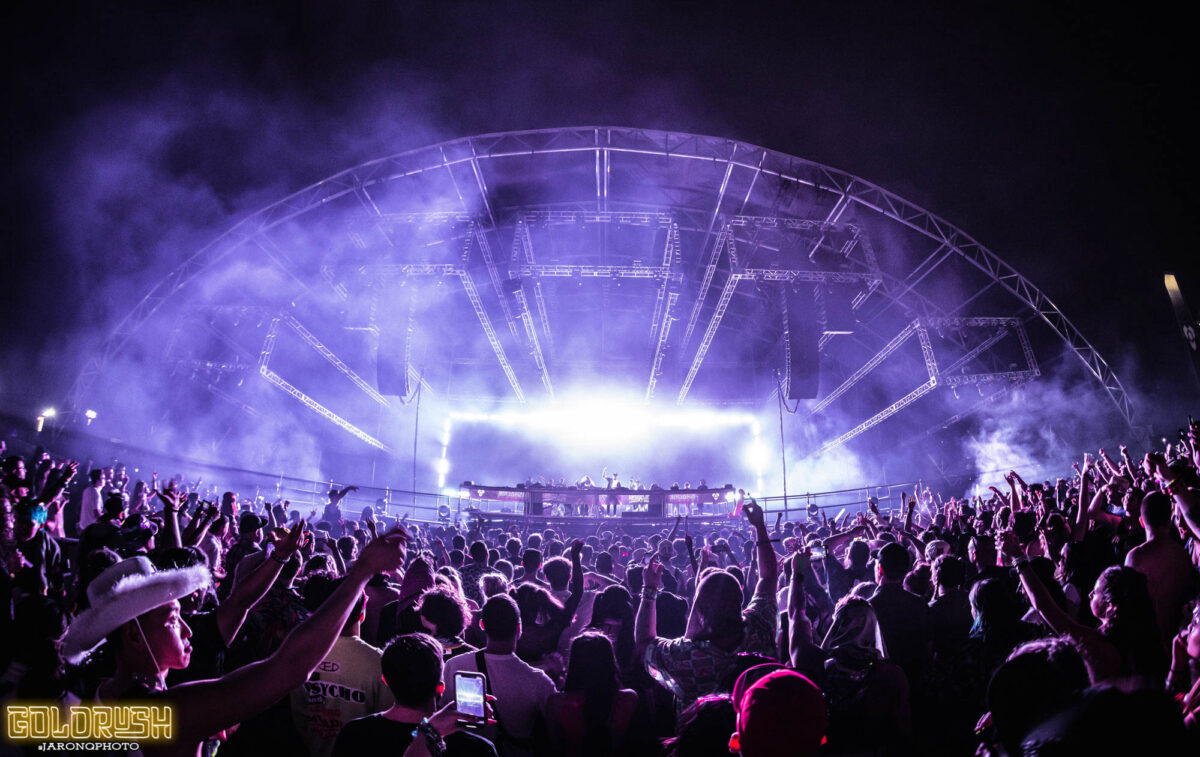 Stay Cool & Hydrated: As the desert sun beats down, it's essential that you stay cool and hydrated by dressing in light, breathable fabrics and keeping a water bottle or hydro pack handy to quench your thirst while dancing the night away. 
Buddy Up & Designate a Meetup Spot: Embrace that festival unity by using the buddy system. We learned it as early as kindergarten, so it's safe to assume we've all got this tried and true method down by now. Stick with friends and set an easy-to-find designated spot to regroup if anyone gets separated.
Be Prepared for Crowds & Respect Personal Space: Festivals can get packed, so be ready to embrace the energy of the crows and avoid getting too overwhelmed by taking frequent breaks and stepping away when needed. Additionally, festivals are all about spreading love and positivity, so be mindful of others' boundaries while dancing and mingling in crowds.
Stay Vigilant: Watch your surroundings, never leave drinks unattended, and always trust your instincts. Don't hesitate to seek help or report concerns to festival staff if something feels off.
Check On Your Friends: Look out for one another throughout the event to ensure everyone is doing well. Festivals are a time to create unforgettable memories, and that's much better knowing your friends are safe and sound by your side.
Get There During Daylight: Arrive early to explore the festival grounds and stages in daylight and learn the lay of the land to help navigate easily. Familiarize yourself with the layout and find essential spots like emergency exits, restrooms, first-aid stations, and water refill stations.
Protect Your Hearing: Great music is a must, but protecting your hearing is equally important. Bring earplugs to enjoy the beats while keeping your ears safe.
Plan Your Transportation: Before the festival, plan your transportation to and from the event. Rideshare apps or carpooling with friends are excellent options to ensure a smooth journey.
Stay Informed: Follow the festival's social media channels for updates, schedules, and important announcements. Some people make the set times their background to help them find their next stop easily and limit time with their head down searching through their phone.
Mind Your Belongings: Keep your valuables secured in a zippered bag to prevent loss or theft. Do not leave them unattended at any point. Should something get lost, familiarize yourself with lost and found protocol.
Eat Well & Take Breaks: Fuel up beforehand with nourishing food to keep your energy high. Pace yourself to avoid overexertion, listen to your body, and take breaks to rest and recharge.
Charge Your Phone: Ensure your phone is fully charged before heading to the show. Photos and videos tend to drain the battery quicker, so consider bringing a portable charger as a backup.
Dress Comfortably: Fashion is a big part of the culture, but don't sacrifice comfort for style. Opt for comfortable footwear to avoid pain during the event. Wear clothing that allows you to move freely and dance without restrictions. Stay weather-ready by checking the forecast and coming prepared for Arizona's fickle weather, whether that means bringing a light jacket or a rain poncho.
Be Eco-Friendly: Help keep our festival grounds clean by disposing of trash responsibly. Let's show love to the music and our environment by leaving no trace behind. Together, we can make a positive impact on the festival experience and the world around us.
Follow Festival Rules: Adhere to festival rules and guidelines for a safe and enjoyable experience!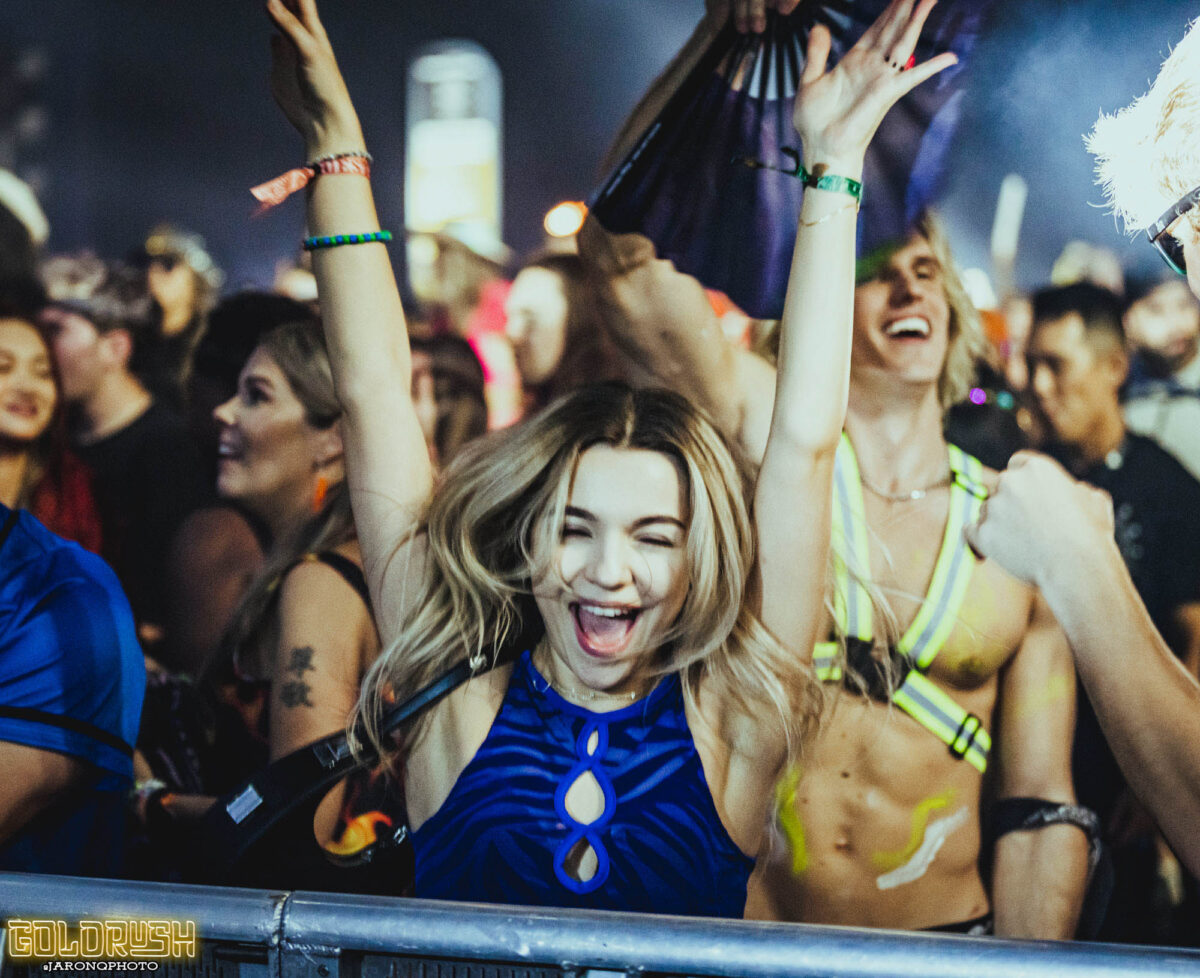 With these tips in mind, you and your friends are all set for an unforgettable Goldrush experience. Remember to plan ahead, stay safe, look out for one another, and most importantly, have a blast! We can't wait to see you dancing under the Sonoran Skies. And if you haven't secured your tickets yet, don't miss out! When else do you get the chance to have all your favorite artists in your city at the same time? Grab your tickets HERE!
Connect with Goldrush: Facebook | Instagram | Twitter | YouTube
Share this post on Facebook.
Share this post on Twitter.
Share this post on Pinterest
Share this post on Google+