Rumbling bass, high-powered kicks and thundering drums, Montell2099 and Jawns are soon to be shaking the dancefloor as they bring their CRASHTEST tour here to Darkstar in Tempe, August 19th. With an electrifying night of trap, drum & bass, bass house, and more, the two will be bringing their high energy, hard-hitting, and powerful fusion of genres live.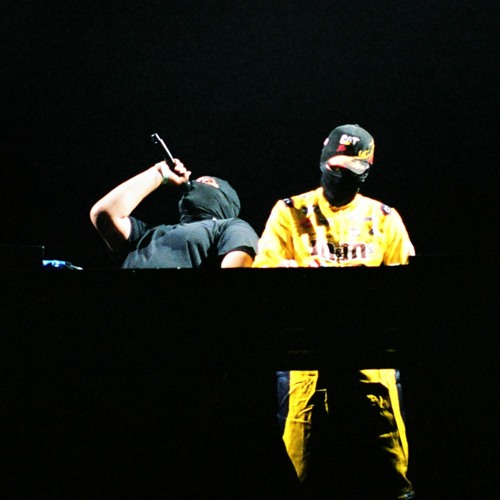 Rising DJ and producer, Montell2099 (or Montell Pinny) from rural Katikati, New Zealand, has been perfecting his craft for over a decade, from producing on FL Studio in his grandparents home to touring with his genre-bending fresh beats worldwide. Montell's career continues to rise as he has worked with and produced music with a variety of artists. This includes "Hunnid On The Drop" with 21 Savage, multiple tracks with DNB artists Netsky and Wilkinson, and he's also produced with and performed alongside RL Grime, and more. In addition, Montell performed at Tomorrowland last year with Netsky's stage takeover. Currently, Montell keeps a packed international touring schedule performing across the U.S., Europe, New Zealand, etc.
DJ and producer Jawns, Long Jawns or Long Phung, comes from Richmond, Virginia, and like Montell he has been producing music for over a decade. He drew inspiration and produced music from a versatile mix of genres. In addition, he threw and performed at a multitude of parties out in his hometown, which gained him a lot of attention. Jawns originally performed under duo DJ group, Gents & Jawns, which split up back in 2018. Jawns continued to create bass-melting and energetic tracks. Since then he continues to rise, working with artists like Flosstradamus, RL Grime, and Zeds Dead, producing music under both Sable Valley Records and Deadbeats. Jawns continues to work on creating high-energy bass-heavy tracks and touring across the U.S.
We had a chance to chat with Montell2099 on his music, career, and what we can expect at the upcoming CRASHTEST show at Darkstar. Check it out down below:
Congratulations on the announcement of your upcoming tour CRASHTEST, what can fans expect to hear from this tour?
A lot of fun! A lot of trap music but also a variety of other genres! Myself and Jawns like to dibble and dabble across multiple genres to keep our sets new and exciting. The shows on the tour so far have been really fun and energetic, so expect that!
Being that you guys are from opposite ends of the world, Montell from New Zealand and Jawns from Virgina, how did you guys find each other's music and when did you guys decide to work together?
Me and Jawns are both signed to the same label, Sable Valley, so our paths crossed there. We met at a show in Dallas, Texas supporting RL Grime and we've become close friends since! We decided to collaborate on this tour as I was planning on coming stateside at this point of the year. The stars aligned perfectly and that's what put this run together.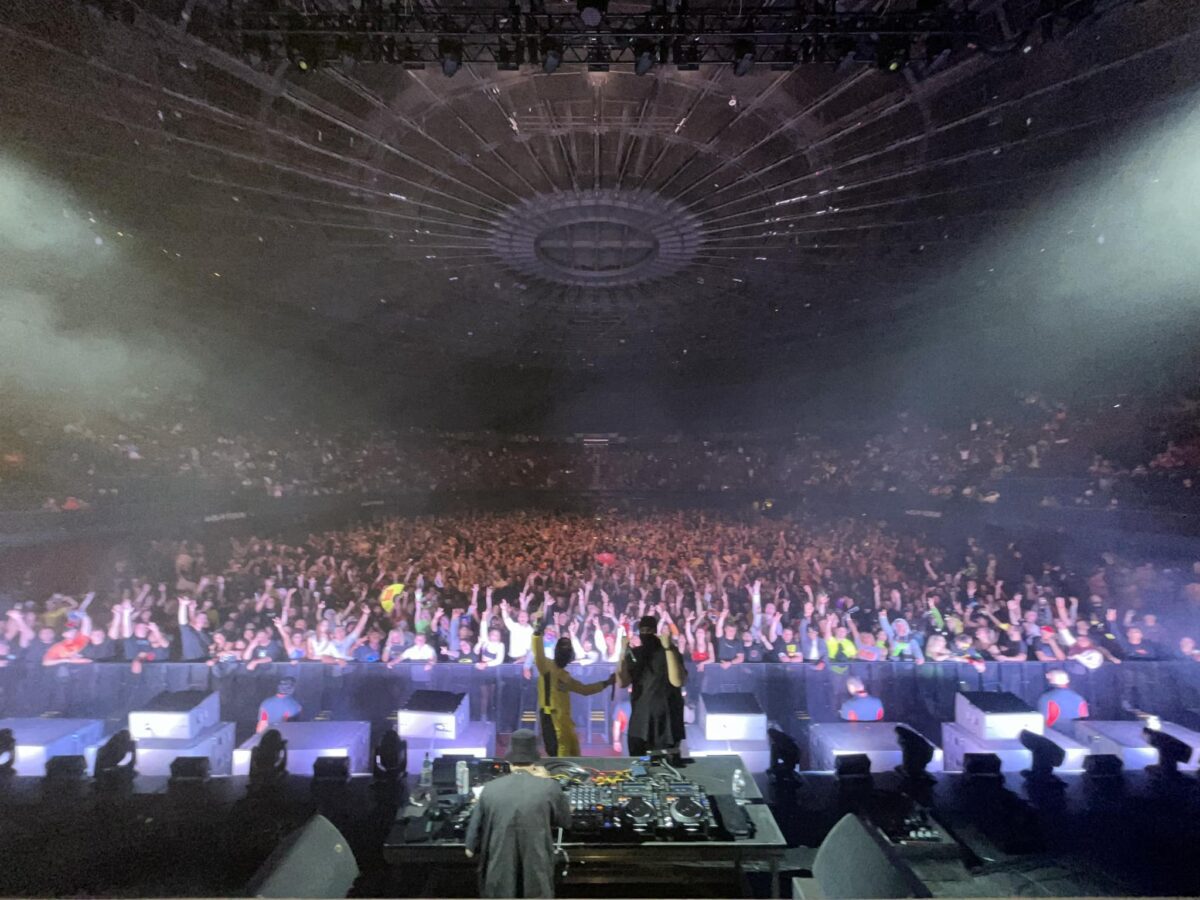 Last year you guys went B2B at RL Grime's Halloween show at the Kia Forum, how did it feel playing to that crowd and how has working with artists like RL Grime impacted both of your careers?
It was incredible! That show was a lot of fun. We were kind of nervous because we didn't really know what to play, we spent a lot of time tediously trying to figure out what direction we wanted the set to go in. We were literally working on the set right up until we hit the stage lol. It ended up being one of the most fun sets either of us have played, we felt the same vibe and energy from the crowd too. RL has been a big influence for us, He's synonymous with the trap genre and has had an unparalleled role in pushing the genre forward and getting it heard all over the world. Having the opportunity to work with him and be a part of his label has been amazing, Were all excited to show people what we've got in the works.
Both of you guys have such a versatile discography with sounds coming from trap, DNB, Jungle, bass and more. What drew you guys to these genres and what has inspired your unique styles?
I can't speak for Jawns on this one, but for myself I'm quite an eclectic music listener which in turn has made me an eclectic music producer. Throughout my producing journey I've gone through a lot of phases where I've experimented in different genres, some more than others. Sometimes the old saying you can be a "Jack of all trades, but a master of none" can apply when it comes to this way of doing things lol. But where the magic happens is when you mix all the sounds, techniques and skills you've learnt from all these different styles and turn it into something truly unique and different.
Having played internationally, so far what have been your favorite cities you've gone to?
There's so many! LA and San Francisco are at the top of mind. The energy is always through the roof. New York was incredible, A year ago at the Brooklyn Mirage. Texas is always great, both Dallas and Houston. London last year at the Ministry of Sound was incredible. Not to mention I love playing at home in New Zealand aswell, Auckland and Christchurch in particular.
Who are some underground DJ/producers, artists, or tracks you guys are currently listening to?
There's so many dope young artists coming through, Actually one I've been listening to a lot is an Arizona native Viperactive. Control Freak is dope, Iso XO and Knock2 are young goats coming through. On the DnB front Pirapus from New Zealand.
What are some of your guys' hidden/secret talents outside of music?
I love sports so I play a bit of basketball in my spare time, I feel like I can hold my own there lol. Also big on FIFA!
With the tour about to make moves, can we expect any new collabed music from the two of you anytime soon?
Yes definitely! We've both been so busy this year finishing individual projects, But we're definitely going to collaborate at some point when we have the time to sit in the studio. Though we have worked on a few ideas together this far, who knows maybe an EP could come out of it.
How would you describe the CRASHTEST tour in three words or less?
Energetic, hectic and fun. 🙂
Thank you again to Montell2099 for giving us a chance to look into your music and career. The clock is ticking, Montell2099 and Jawns will be bringing their booming trap beats and more to Darkstar here in Tempe, August 19. The energy is for sure going to be electric, so be sure to get more information and grab your tickets here.
Connect with Montell2099: Facebook | Instagram | Twitter | Spotify | SoundCloud
Connect with Jawns: Facebook | Instagram | Twitter | Spotify | SoundCloud
Share this post on Facebook.
Share this post on Twitter.
Share this post on Pinterest
Share this post on Google+