Transcend the atmospheric melodies and fast breakbeats of a drum & bass powerhouse, DJ and producer Friction. Globally-known for his skilled productional abilities and soulful tracks, Friction (or Ed Keeley) has been a leading pioneer in the DnB scene. For over two decades, he has perfected his craft and has compiled a mountain of achievements throughout his career that have pushed him to legendary status. From performing in the UK underground to nonstop worldwide touring, Friction continues to achieve great successes in his career.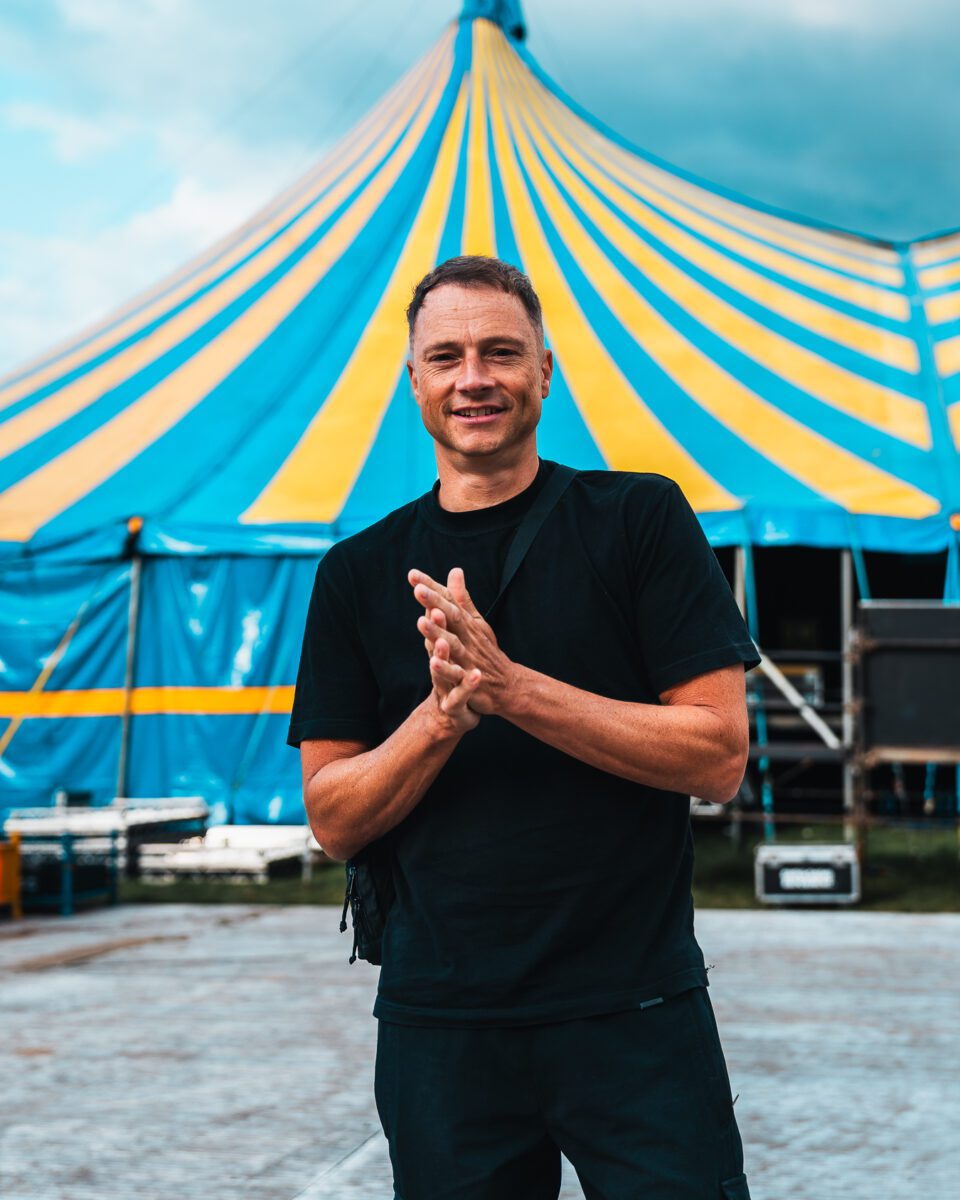 From Brighton, England, Friction started out DJing and steadily grew in the underground scene in the early 2000's. Proving to be a master on the decks, Friction began working with record labels like Tru Playaz, Hospital, Metalheadz, and more. In 2004, Friction and Keir Tyrer partnered up to create their own record label, Shogun Audio. Shogun works to showcase up and coming DnB artists in the scene, as well, organize a variety of events, which has grown the company immensely and they continue to do, today.
Throughout the decade of the 2000's, Friction gained multiple awards for his renowned DJing skills, including joining the D&B Hall of Fame at the D&B Arena Awards in 2011. Friction continued to grow his career throughout the 2010's. Hosting his successful weekly radio show on BBC Radio 1 for six years. Around this time, Friction began working and focusing more on producing music. While continuing his career as Friction, Keeley started making house and bassline music under his other DJ alias, FineArt. On top of hosting his BBC radio show, DJing, and producing music both as Friction and FineArt, he also began his second record label, Elevate Records in 2016 and one year later, under DJ alias FineArt, started Maraki Records with Nu Yeng.
Friction was balancing an insane schedule with running three labels, hosting his radio show, producing, and intense touring schedule. In 2017, Friction then stepped away from hosting his D&B show on BBC Radio 1. With more time to focus on producing and working on his music, Friction released his debut album Connections under his label, Elevate Records. Connections brought tracks like "Commotion" ft. Jem Cooke and "Mad in the Jungle" ft. Doktor. Friction's debut album embodied his whole career up until that point, showcasing his versatility and outstanding musical abilities.
Continuing his success, Friction has carried on his signature sound and keeps a ultra-packed worldwide touring schedule. Releasing his second album, After Dark, last year, which brought popular tracks like "Your Love" ft. Kanine, "Good to Me," and "Into The Night" ft. Pola & Bryson and SHELLS. This year Friction has filled up stages across the world, playing festivals like EDC Las Vegas, Rampage Open Air, Parklife and so many more.
Friction has proved to be a timeless DnB legend and a musical genius who has greatly contributed to the drum & bass scene. Friction will be bringing his acclaimed electrifying DnB beats to Sunbar, here in Tempe, November 11th. Which will for sure be an unforgettable set, you can get more info and purchase your tickets here.
Connect With Friction: Facebook | Instagram | Twitter | Spotify | SoundCloud
Share this post on Facebook.
Share this post on Twitter.
Share this post on Pinterest
Share this post on Google+