LP Giobbi is one of the brightest emerging house stars in the game. With her own record label, Femme House, she has emerged as not only an individual talent, but also someone who is able to help others curate and create a sound of their own. Come out for a beautiful night of house beats and good vibes as LP Giobbi takes over Darkstar on November 10th on her Light Places Tour. Be sure to check out our Relentless Beats Exclusive Interview below and grab your tickets HERE!
What was it that originally got you into music?
My parents have always been huge music lovers so music was always flowing through my house. In 2nd grade I begged my parents for piano lessons and they found me an amazing teacher who I studied with all the way through graduating high school. She cultivated a passion for music above anything else which kept me engaged and always wanting to learn more.
How did the piano elements get added to your live sets? Was this always a key part of your set and how do you see yourself evolving in the future?
I went to UC Berkeley to study Jazz Piano Performance (before I knew anything about electronic music.) Once I started producing, I would usually start my tracks with the piano since it was what I was still the most comfortable with so it was a natural progression into the live set.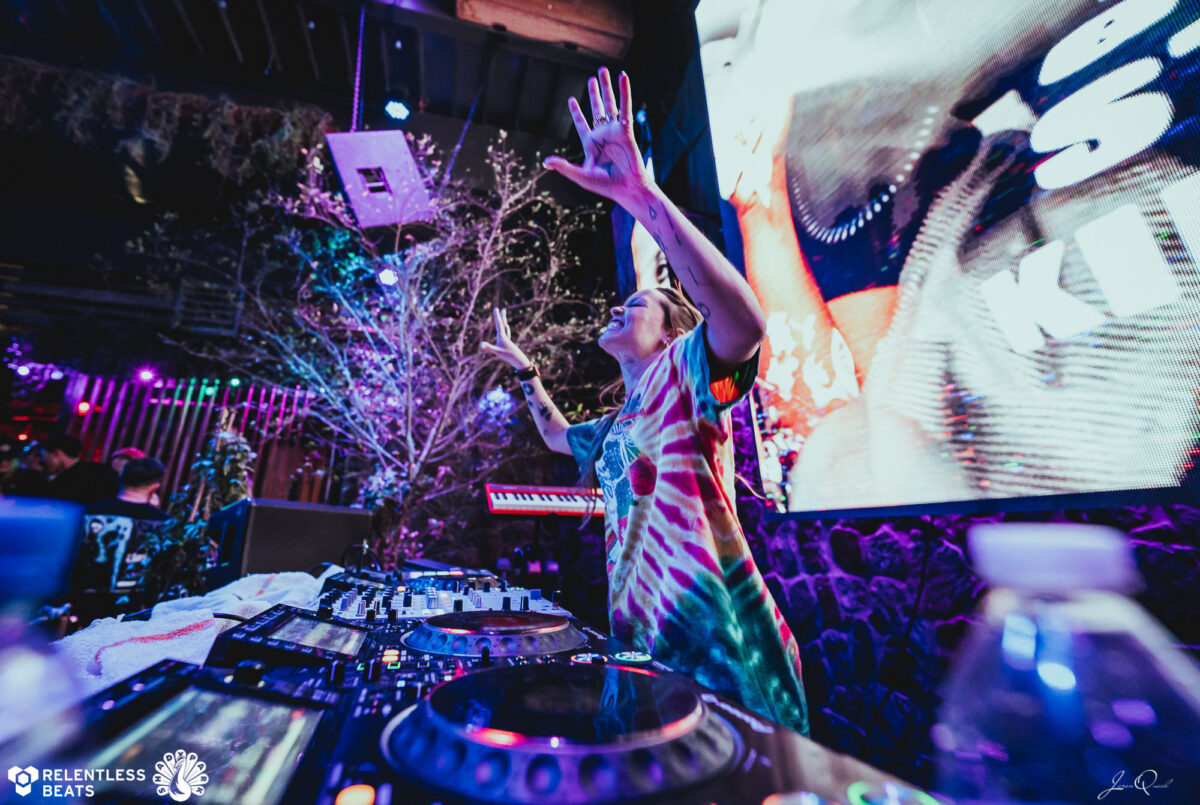 Who are some of the most influential artists for you? Both in your genre and in other genres?
Patti Smith, Janis Joplin, Four Tet, Blessed Madonna, Grateful Dead.
When do you feel most creative? Is there a particular time of day or place where your creativity really flows?
Whenever I feel like I have time and space which is often in nature as close to a forest as possible.

What is your favorite or strangest fan experience you want to share and how did it impact you?
I was walking through a venue after a show last year and a woman came up to me and said she had been coming to that venue for a few years and had never seen a woman DJ there. She didn't want to be a producer / DJ herself, but seeing me up there made her feel like she could go and do anything she wanted and that is what it is all about.
Can you share any exciting updates from your Femme House project?
We just rolled out a bunch of new free online workshops taking place through the end of the year (anyone can sign up at thisisfemmehouse.com) and have a few festival stage takeovers we are excited to announce soon! We also just opened up signups for our third She Is The Producer online course in partnership with Alicia Keys' nonprofit She Is the Music. Folks log in from all over the globe for this online course creating a really active and tight community.
What advice would you give a female producer/DJ who is just starting out in a male dominated industry?
You have nothing to prove and just focus on laying one good brick a day and I promise you will turn around one day and see the beautiful house you built and this house will inspire the next generation of badass producers and DJs.
We can't wait to have you back in AZ for your 'Light Places' tour? What are you most excited about on this tour?
I've been working hard to figure out an organic and new way to weave this album together to create a journey that hopefully brings you a lot of joy. I've compused new interludes / pieces of music to connect the songs that you will only hear at the show and I've added some more synths / keyboards to the set. Plus the opener – Bad Snacks – is incredible both technically and as a songwriter so don't miss her set if you can!
We want to take the time to thank LP Giobbi for sharing her inspiring story and answering a few questions for us. If you love house music, piano, or even just going to a live show, this is one you are not going to want to miss, as LP Giobbi is going to transform the dancefloor. Get tickets for her Tempe stop on November 10th here!
Connect with LP Giobbi: Facebook | Instagram | Twitter | Spotify | SoundCloud
Share this post on Facebook.
Share this post on Twitter.
Share this post on Pinterest
Share this post on Google+