Running Touch is landing in Arizona with Lastlings on October 5th at the Crescent Ballroom in Phoenix. Hailing all the way from Australia, Running Touch has been making waves in the industry. His live set, which includes live instruments, has taken him around the world. Having released his debut album, Carmine, last year, Running Touch is continuing to ride the momentum he has built for himself. Carmine absolutely delivers the chill yet intricate vibe that truly showcases his production skills. While it's one thing to play live instruments, it's another thing to compose entire songs with sound effects, and he has truly nailed it. This show with Lastlings is not to be missed!
This summer, Running Touch has been all over the world. With several stops in Australia, as well as numerous stops in Europe, he has sold out venues as fans eagerly await his performances. He is currently on tour with Lastlings, and his visit to the United States is a rare treat. Fans can expect live elements fused throughout the show and are in for a night full of dancing to infectious beats. He is quickly gaining popularity, and I expect him to headline shows in the near future. Seeing him at an intimate venue like the Crescent Ballroom will truly showcase his ability to captivate a crowd, even for those who are not yet familiar with him.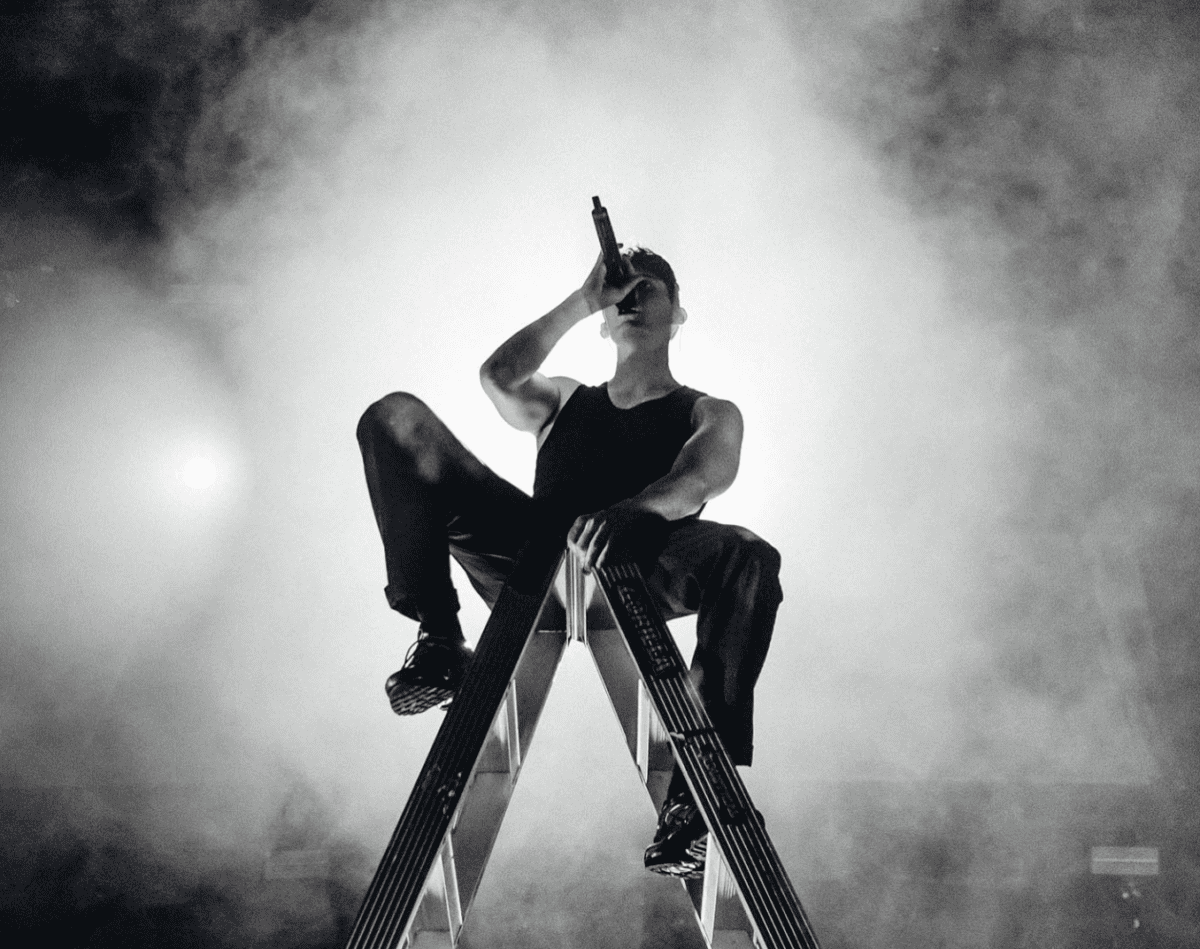 Recently, we had the chance to sit down and chat with Running Touch. We discussed a wide range of topics, including delving into the life of a touring artist, how he discovered his passion for music, how he would describe his music to those who have never listened to him, and much more. Check it out here!
Great to meet you! We are very excited for you to play at the Crescent Ballroom! What is your favorite thing so far on this current tour?
Thanks! You too. We are all really excited to get to play there. We all loved Montreal because it was all our first time visiting the city and we had 3 days off there. Other than that, definitely just spending time together.
How did you find your passion in music? Did you always know that music was going to be the direction?
It was always a cornerstone in my life, even before I started playing music and pursuing it as a career. Yeah, for sure. I always knew I would end up going in that direction to some degree.
I love your style of music. Do you listen to any genre of music that isn't related to your genre, and if so, which artists?
I do! I am really enjoying heavier music at the moment. Plini, Silverchair, Polaris, Kublai Khan TX.
It's one thing to go to concerts, it is another thing to play at concerts. What are some things you wish audience members knew about the life of performing artists, that isn't common knowledge?
Probably just how much work actually goes into every show, even the smaller ones. From pre production to traveling on tour, most days can be 18 hour days.
What is your routine on the day of a show?
Pretty much just drinking my bodyweight in water haha. I find it so hard to sing from my chest unless I do. Our show schedule for this tour is pretty hectic, so most days we've been waking up, checking out & jumping straight into the tour van. We've been breaking up the long drives by stopping at a truck stop for some food & to throw a football around for a bit. From there it's: arrive in the new city, soundcheck, show, repeat.
How would you describe your music to those who are seeing you for the first time?
I think my music is an intersection of a lot of different genres & different influences. At its core it's dance music, but it definitely draws on elements of metal, rock & pop.
Who are your biggest inspirations in the industry, and knowing that people look up to you, what legacy do you yourself want to leave?
Probably my family and friends! They really motivate me. My team too. They are always doing such amazing things with their lives, it makes me want to keep curious. Legacy wise – nothing complicated. To know it's all possible and to do it with an open heart.
What should we expect for your set at the Crescent Ballroom?
Expect a bit of everything! There will be big solos, dance breakdowns, hands in the air moments & some exclusive live versions of a few of my records. I'm really looking forward to it.
Running Touch is playing at the Crescent Ballroom on Oct 5th with Lastlings, get your tickets here!
Connect with Running Touch: Facebook | Instagram | Twitter | Spotify | SoundCloud
Share this post on Facebook.
Share this post on Twitter.
Share this post on Pinterest
Share this post on Google+