This month we mourn the loss of a pioneer in dance music. On February 17th, Andrew Weatherall passed away at the age of 56 due to a pulmonary embolism. Although he may no longer be with us in person, he will forever be part of our lives through his work.
Andrew grew up in Berkshire, Windsor and like most musicians, his passion began as a fan. As a teenager he was a regular at funk, soul, and disco shows. He was also known to sing with post-punk bands at his local arts centre. In the late 80's he made the move to London and began DJing parties where he could display his eclectic taste. Not only did this give him a chance to share his passion, but the opportunity to network which eventually landed him a spot in local London clubs.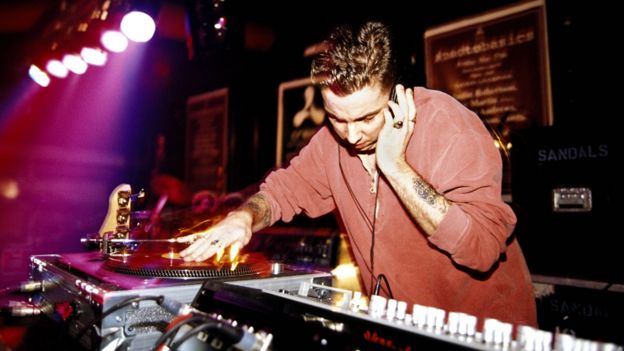 All the while Andrew would pick up freelance work as a music journalist. Along with Terry Farley, Cymon Eckel, and Steve Mayes, he started a fanzine called Boy's Own where they would talk about everything from raves, fashion, soccer, and whatever else peaked their interest. They would throw parties throughout London where acid house blared from the speakers and the culture surrounding the music would spread like wildfire.
Boy's Own soon evolved into a label titled Boy's Own Recordings. Andrew would go on to release many notable club hits under this new label. During this time he worked with artists such as Björk, New Order, Primal Scream, and more. However, it wasn't long before he departed from Boy's Own to pursue new musical ventures of his own. He would go on to be part of several groups including The Sabres of Paradise, Two Lone Swordsmen, and The Asphodells. Each having an unique sound of their own while capturing the same essence of dance music. On top of that he has released several solo bodies of work. Check out his latest solo EP below.
Andy might not be here with us anymore to move dance culture forward, but he has left a tremendous impact and inspired many to follow in his footsteps. A message from his family read "Please do what he would have wanted… creating, listening, dancing, but above all pushing boundaries".
Share this post on Facebook.
Share this post on Twitter.
Share this post on Pinterest
Share this post on Google+