If there's one artist that gets me going every damn time, it's Terror Reid. Between the 90s/Y2K-inspired production and absolutely disgusting flow, he never loses. And he just did it again!
Tanner Petulla, AKA Terror Reid, assumes the hip-hop persona of the well-established EDM artist Getter. You might recognize the name from his "head-splitting" beats (see what I did there?). But he's a multifaceted artist—DJ, producer, rapper, and actor—who wears many hats, or in the case of Terror Reid, masks, a signature look he adopted when he took on the alter ego but has more recently performed without. A truly unique entity indeed that somehow seamlessly combines elements of EDM with an irresistible hip-hop flair.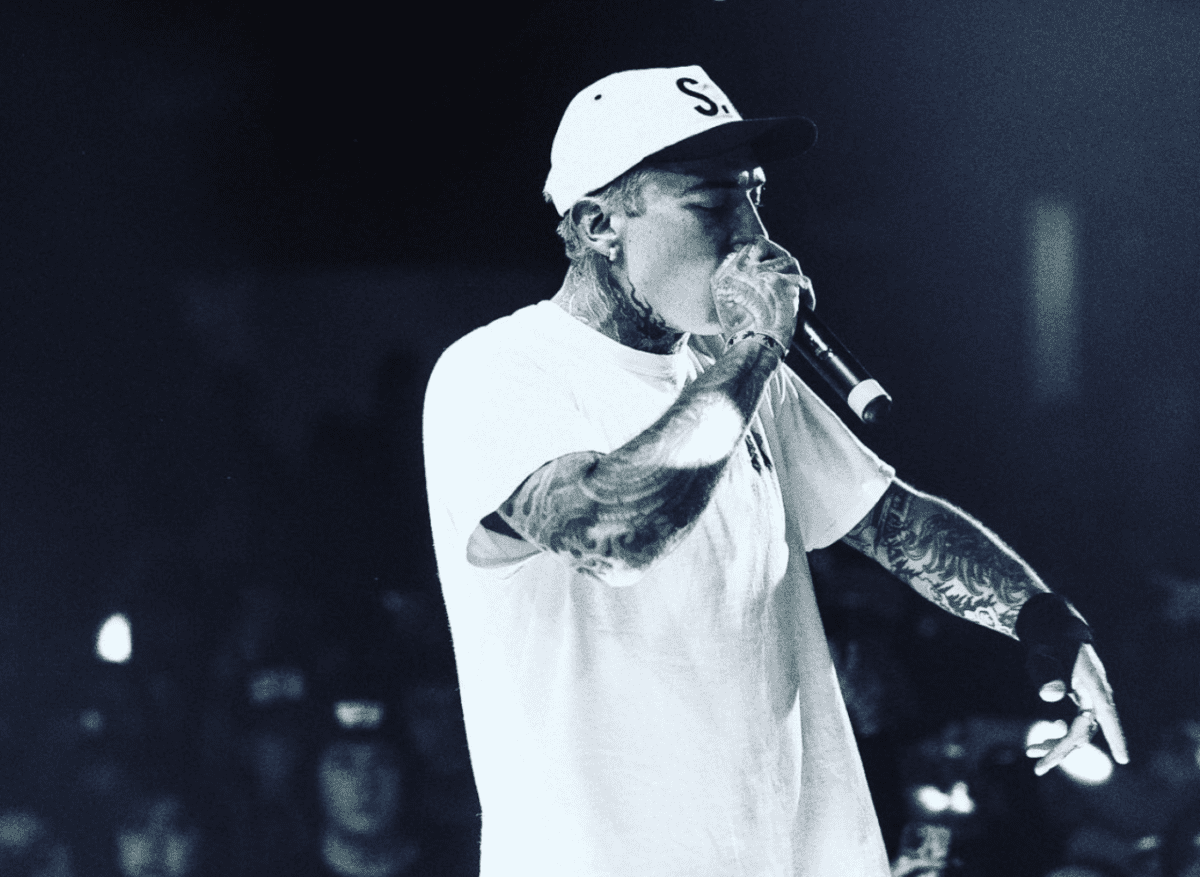 Just recently, he released a total banger titled "Midnight Sun" with artists Pouya and SXMPRA. From the moment it starts, the song hits hard, with a heavy and somewhat ominous beat that sets the tone for the next two minutes and four seconds. It kicks off with Terror Reid's verse, featuring his signature flow that effortlessly pairs with the underlying beat, delivering a dopamine rush to the brain.
The next verse is SXMPRA, bringing in his distinctive vibe, which some might say is reminiscent of $uicideboy$ with rapid, uniquely-pitched rapping that perfectly complements the dark atmosphere. Last up, Pouya takes the reins, elevating the tempo a bit and delivering lines with a head-nodding effect that maintains the momentum as the song progresses and ultimately wraps up (way too soon, if you ask me).
The collaboration between these artists feels seamless, despite their distinct styles, resulting in a dynamic experience and unmatched showcase of skill. Give it a listen!
Before he emerged on the scene, Tanner Petulla started his music journey while still in high school. Drawing inspiration from rap legends like Mac Dre, Mobb Deep, and Andre Nickatina, he transitioned into electronic music and rapidly gained recognition for his innovative productions. In 2017, Tanner founded Shred Collective, a label, clothing brand, and artist collective that became a hub for underground bass and hip-hop talents.
Within the Shred Collective, Terror Reid was born as a side project, initially intended as a "joke" by Getter himself. However, the passion and talent behind the alter ego quickly made it a serious venture. His confidence in his hip-hop skills was evident, as he found a perfect balance between his electronic and rap influences.
Those skills are evident in "Midnight Sun," which serves as a standout track from his Chrome Casketz EP that dropped just a week ago. The five-song collection is a fascinating journey of various sounds, showcasing Terror Reid's versatility and creativity. Check out the full EP below!
Clearly, his hip-hop alter ego has found its rightful place in the scene, and the "Midnight Sun" is just one example of the grimy rap magic he brings to the table, and soon to Mesa, AZ!
Don't miss your chance to catch Terror Reid live at the Nile Theatre in Mesa on Saturday, September 3rd. Grab your tickets HERE and get ready to get rowdy. I'll see you there!
Connect with Terror Reid: Facebook | Instagram | Twitter | Spotify | SoundCloud
Share this post on Facebook.
Share this post on Twitter.
Share this post on Pinterest
Share this post on Google+