Colorado DJ/producer Thadeus Labuszewski, better known as Disco Lines, has combined the sounds of deep house, future bass, and trap to create his own unique sound. From starting off his career right as he graduated from the University of Colorado Boulder with a degree in software engineering to receiving acclaim from Rolling Stone for his iconic remix of Taylor Swift's "Love Story," he has swiftly established himself as one of today's best new artists in dance music.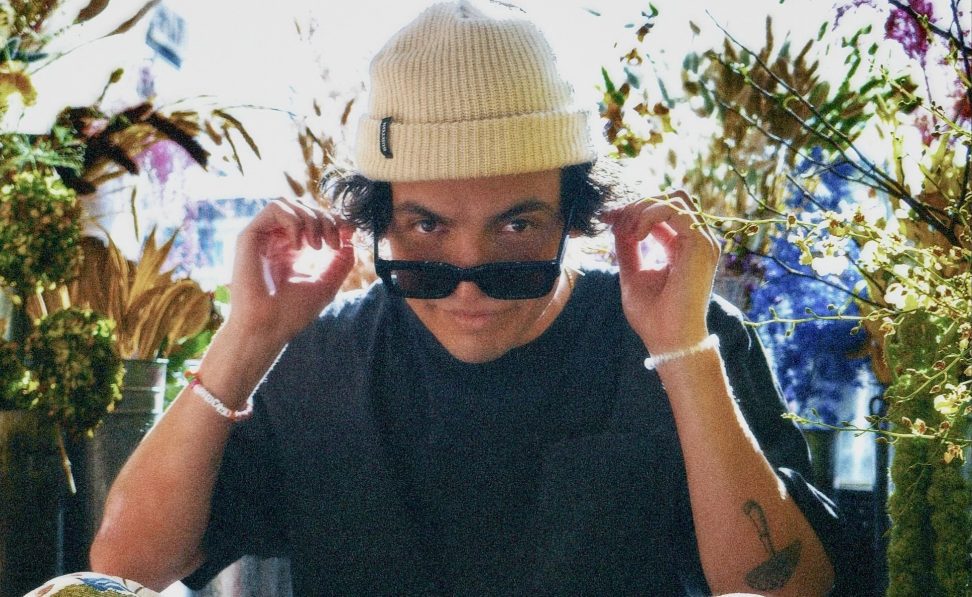 Disco Lines grew up in Colorado spending much of his time skiing and hiking as a kid. His musical identity was shaped by artists like 30H!3, Sublime, Pretty Lights, GRiZ, and The Grateful Dead. His journey into dance music first began like many of ours, with Skrillex. In an interview with Festival Insider, Disco Lines described his introduction to electronic music:
"A friend showed me Skrillex's 'Scary Monsters and Nice Sprites' when I was in middle school. Instantly, I fell in love. Piano and guitar were stale to me and I was hungry for something fresh. The melodies in electronic music were gorgeous, the production unparalleled, and the sound was novel. I had never heard anything like it before. I remember immediately running home and scouring every dubstep music blog in search of new heat. 

Eventually, I came to the realization that this music was made by humans. I think I literally googled something like 'How to Make EDM' and from there went down the rabbit hole of YouTube music production tutorials. It definitely did not come natural to me at first but if you spend every waking moment you have in Ableton you will most likely get better."
When Disco Lines first graduated from CU Boulder, he would work his 9-5 software engineering job and then from 5-3 am would stay up working on music each night. During that time, Disco Lines shared a ton of eccentric remixes on his TikTok and SoundCloud. He gained some much-deserved momentum when his remixes of Benny Blanco and Halsey's "Eastside" and his breakthrough "Love Story" by Taylor Swift remix gained over a million plays.
Disco Lines released his first single "Honey" on Spotify in 2019 and the disco craze officially began. Some of his recent hits are his singles  "Baby Girl" and "TECHNO + TEQUILA," both of which went viral on social media prior to their debuts. Shortly after the release of "Baby Girl," Disco Lines immediately started playing and selling out iconic venues all across the states, from frat parties to Red Rocks Amphitheater. In 2022, he headlined and sold out his Baby Tour while playing at music festivals like EDC, Nocturnal Wonderland, and Hangout Fest. He gained support from a wide spread of industry heavyweights like Zedd, Gryffin, Tchami, Loud Luxury, and many more. 
Disco Lines is known for bringing a high-energy performance and a larger-than-life presence to each of his sets. His crowds are a perfect reflection of that, especially his crowd at last week's Outside Lands Music Festival where they literally broke the stage from dancing so hard. As his ongoing rise in popularity continues, Disco Lines has recently started to branch out into all areas of electronic music. Yes, that includes ripping dubstep. Disco Lines is a product of never giving up on your daydream and he continues to be one of the best genre-blending artists in the industry. Disco Lines also just announced his biggest tour to date, the Good Good Tour where he'll bring his friends Ship Wrek, INJI, Kaleena Zanders, and Angrybaby along. Check out the tour dates here.
Disco Lines will be headed back to Scottsdale this August 27th! You can catch him at Maya Dayclub for one of the biggest pool parties of the year! Get more info and grab your tickets here!
Connect with Disco Lines: Facebook | Instagram | Twitter | Spotify | SoundCloud
Share this post on Facebook.
Share this post on Twitter.
Share this post on Pinterest
Share this post on Google+