One of dance music's hottest emerging artists has undeniably been Dutch DJ and producer Mau P. You probably know him from his global hit "Drugs From Amsterdam" or from some of his more recent records like "Your Mind Is Dirty," "Gimme That Bounce," and his latest remix of Swedish House Mafia's "Ray of Solar." With one of the fastest claims to fame in dance music history, Mau P truly became a global phenomenon overnight. Since his inception, he has continuously released hit after hit while traveling all across the globe to share his electrifying presence and exhilarating signature sound.
By the time Mau P was 14 years old, he had developed an unrelenting love for dance music, and by the time he was 18, he had started producing. He was raised in a musical family and learned to play several instruments at a young age. With a life already centered around a strong love for music, it comes as no surprise that this is his destiny. We got to speak with Mau P ahead of his Arizona debut for Super Unnatural this October 28th. Discover more about Mau's beginnings, his brand new track "Dress Code," and what to anticipate from his performance at Super Unnatural.
---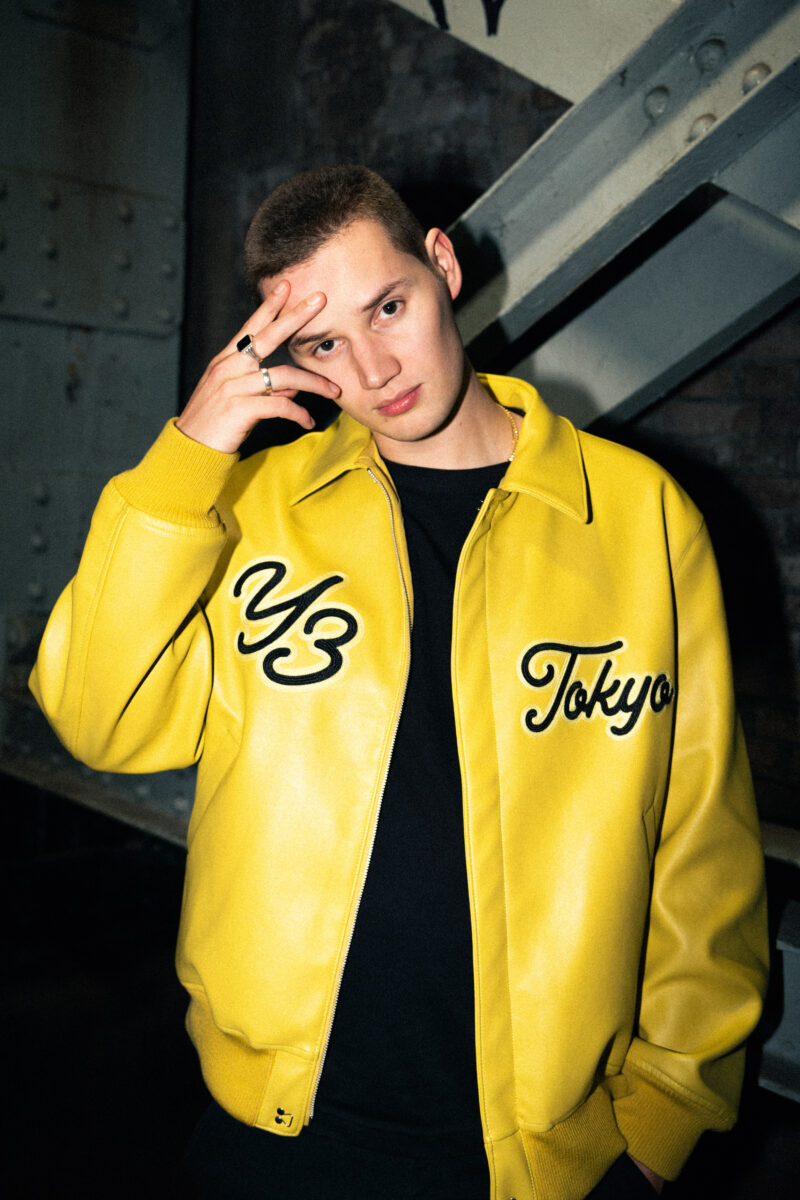 Over the past few years, your career has really taken off. Congratulations! What aspect of your success have you enjoyed the most?
I'm overall just very happy that the risks I've been taking throughout my career are worth it. I've been making music for so long and always wanted to have an impact on the scene. I don't really care about being famous and getting a lot of attention, I mean I love speaking to fans and sharing a love for music but most importantly I want to keep our scene moving forward and bring something new to the table. Also I always just wanted to DJ as many nights as possible in my life so I guess that's working out now too!
Your hit, "Drugs From Amsterdam," really helped you break through. How did that track come about? What made you decide to release it under Mau P?
It was all very thoughtless and innocent. Before I made Drugs From Amsterdam I had this huge urge to get played on the radio. I released 4 songs that sounded more commercial but they didn't really get to where I wanted them to go. Then for Drugs From Amsterdam, I completely let go of following the rules and trying to make a hit and just had fun in the studio. I never expected that it would get as big as it got. Also, it was my first song as Mau P so maybe that's why I didn't really feel any pressure.
You're headed to Scottsdale this Halloween for Super Unnatural. We're so excited to have you! What can fans expect from your set? Anything spooky?
I've never done Halloween in the States so I don't know what to expect either haha! All I know is I'm going to put all of my energy into that set, like always. It's so much fun to not prepare anything and just feed off the energy of the crowd so I'm hyped to see what Scottsdale is into.
What's your favorite track to play during your festival sets? What's it like to see the crowd's reaction to your music live?
I'm so happy to see that my own songs and unreleased tracks/edits always go off the most actually, but I don't really have one favorite song for every set. The reaction from the crowd is always different. There's definitely always a winner but it's never the same. Getting a good reaction from the crowd to something you made on your own in the studio is so satisfying. It's like two different worlds finally coming together.
Using three words, describe the energy you're aiming to bring to Super Unnatural!
Dirty, slutty and sexy.
Who are some of your biggest musical inspirations?
At the moment I'm really into Raxon, Egbert, and Maceo Plex.
Amsterdam has played an integral part in the history of dance music. How has the city and its music shaped you and your sound?
I feel like Amsterdam and Holland in general has always been at the forefront of dance music. It's helped me predict the future and it has definitely always kept me inspired. There's so much music to be digested over here at clubs and festivals so you can always stay in the loop. I feel like my sound was really shaped by the techno festivals I used to go to but also the big sounds of big room and hardstyle that we have.
---
Today Mau P released his brand new record, "Dress Code"! A dress code defines clothing expectations based on social norms, purposes, and occasions. "But we don't want any of that," Mau P says about his latest release. "I don't care what you look like or what you dress like, I just want you to have a good time – this record is meant for people to feel good about themselves and have a good time." The new single serves as Mau P's debut on Chris Lake's esteemed Black Book Records.
With each new release, Mau P continues to prove that he is one of the greatest producers to come out of the new wave of house and techno. We are so thrilled to have him with us for Super Unnatural! Don't miss your chance to catch Mau P's Arizona premiere this October 27-28th at the Westworld of Scottsdale. Check out one of the best lineups of the year and grab your tickets here.
Connect with Mau P: Facebook | Instagram | Twitter | Spotify | SoundCloud
Photo By: Tommy Reerink
Share this post on Facebook.
Share this post on Twitter.
Share this post on Pinterest
Share this post on Google+